Live a Lavandissime experience at the House of Lavender!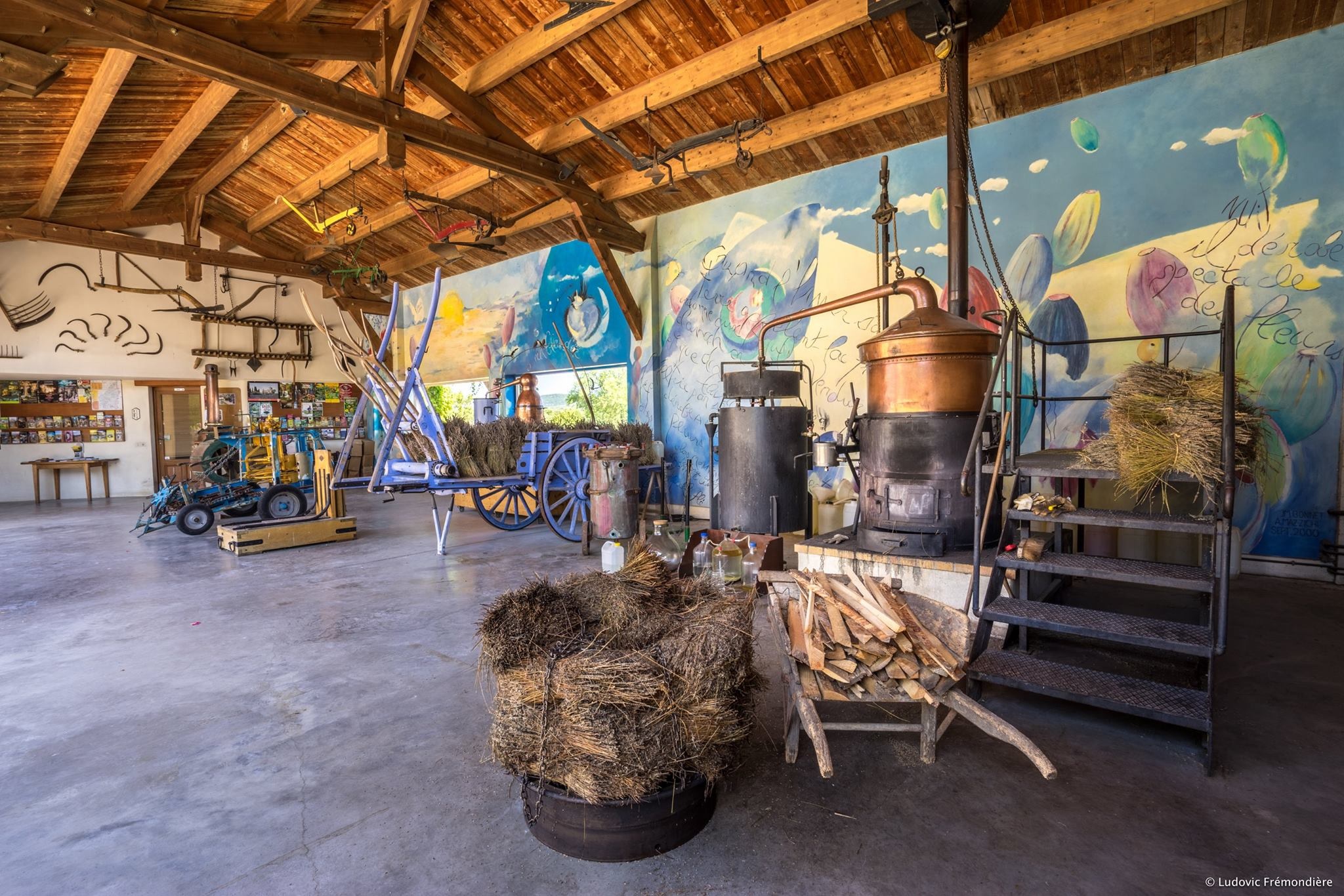 A family history at the origin
The House of Lavender – Domaine Lavandaïs was once the small sheepfold called "Des Arredons" of Mr. César Brun, great-grandfather of the current owners. Grazing his flocks of sheep and goats in the area, he began to collect and cultivate fine lavender in the 1940s. At the time, the fields were cut with a sickle, then a few days later after drying, the distiller bought the bunches of lavender and brought them to the distillery in Saint-Marcel d'Ardèche to extract the essential oil.
Then time passed, and the small sheepfold stopped being exploited for more than 20 years, resisting as best it could the tests of time. In the 90's it was bought, and thanks to the imagination and restoration work of its new owners the Lavender Museum was born and opened in 2002.
In 2015, Pascal and Nathalie Brun, great-grandchildren of César Brun, bought back the estate of their ancestors.
Today, Nathalie and Pascal have developed tourist activities around the lavender estate, and they share with passion and enthusiasm this know-how passed down from generation to generation with visitors from all over the world.
On the program of your visit to La Maison de la Lavande - Domaine Lavandaïs
During your visit, board the Little Lavender Train to tour the estate! An unforgettable moment that will delight young and old alike. The great novelty in 2023: live an immersive experience in the 360° room that retraces the fabulous history of the estate. In autonomy, you will discover the secrets of lavender in the stills room and the scents room. Finally, witness the authentic extraction of the essential oil with a guide. During the visit, children will be able to take part in fun and educational activities to discover lavender in a fun way.
Organize your visit to La Maison de la Lavande - Domaine Lavandaïs
To make the most of your day, there is a bar, an ice cream parlour, a small restaurant (with local products!) and a panoramic terrace. Shaded areas with picnic tables are available for lunch breaks. For children, an educational area on bees and a playground with zip lines.
Our store is open to the public. Discover our lavender-based products: essential oils, cosmetics, perfumes, handmade soaps, not forgetting the inevitable lavender sachets!
Free parking for vehicles, coaches and campers. Pets allowed on a leash.
Discover the Lavandaïs Domain - Lavender Museum - Ardèche
---
Find the House of Lavender on social networks