In Chamaloc, a distillery that awakens all your senses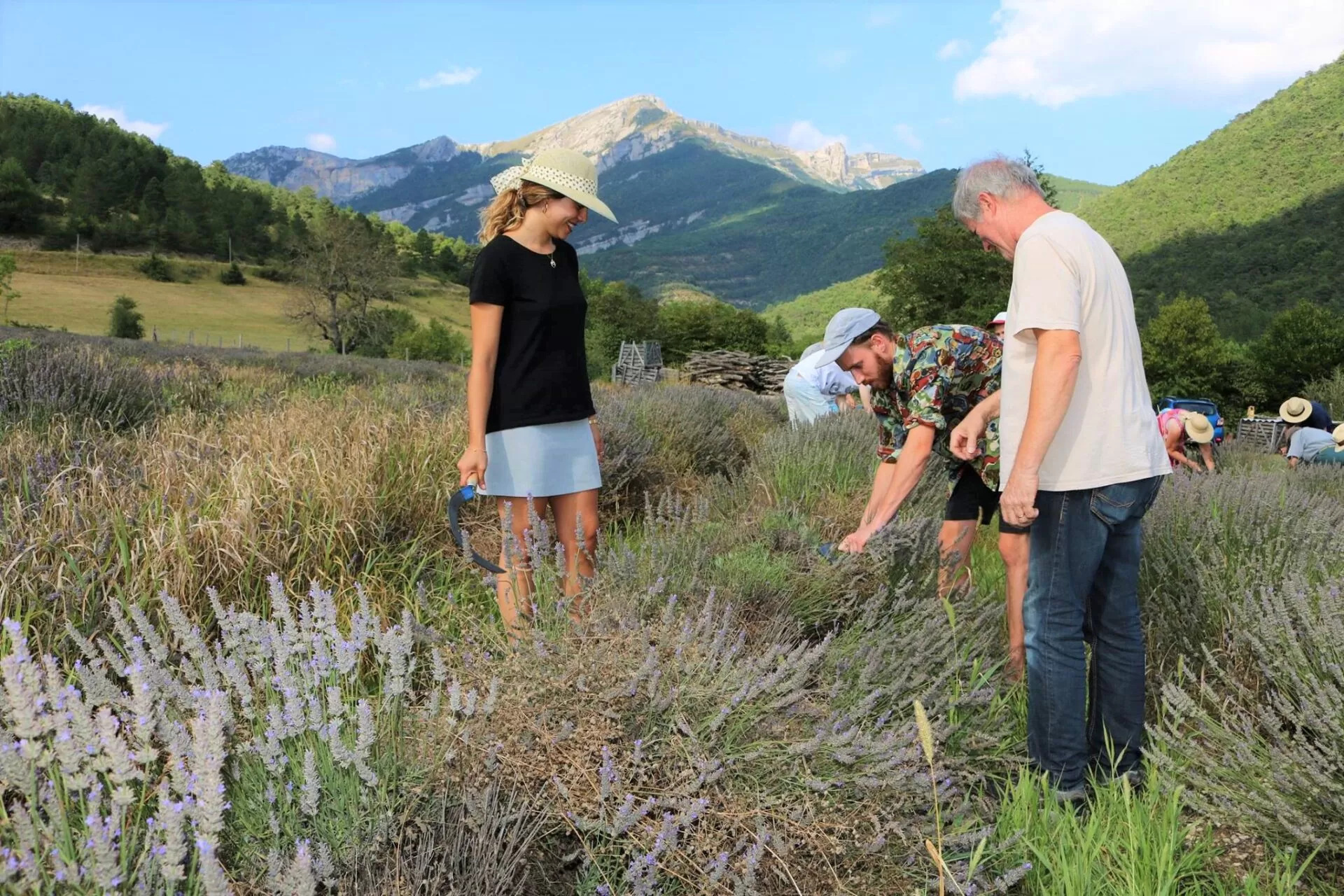 The 4 Valleys Distillery, deeply and passionately Drômoise
From 1930 the AUBANEL family, like many other farmers living in the Drôme mountains where fine lavender grows naturally, began to pick this wild lavender. It will quickly become his main activity.
Established in Chamaloc since 1981, the Distillerie des 4 Vallées is first and foremost a traditional agricultural operation. About 30 hectares of lavender and lavandin are cultivated, but also hay and cereals. The farm also raises sheep, horses, donkeys, dwarf rabbits and guinea pigs.
The 4 Valleys Distillery claims strong values, heritage of its long agricultural and craft past: protection of the natural environment, transparency, high quality and traceability of its products, local and craft production, warm welcome. A beautiful ambassador of the Drôme!
The productions of the farm, for sale on site or online
Here, lavender is mastered from beginning to end: from harvesting to processing, everything is home-made!
We can only invite you to discover their essential oils, of course directly from the distillery as well as all the products derived from them, soaps, cosmetics, scented candles, diffusers, scented sachets and for the gourmets, chocolate, syrup and jams with lavender.
The sale at the farm is possible every day of school vacations, as well as from May 01 to October 31. The rest of the year, it's by appointment! On line, find all the products of the Distillery on www.lavandes.fr/boutique
Live my life as a farmer!
Come and marvel at these colorful expanses that contrast with the majestic surrounding mountains … At the foot of the Vercors, the distillery welcomes you for a true sensory experience! Here you will be received with warmth, enthusiasm and a sense of sharing: Alain, Cécile and Maxime will open the doors of their farm and tell you about their work.
Guided tours are free, and are offered every day from May 1st to October 31st, by appointment the rest of the year. Complete visits, rich in discoveries, from the nursery to the essential oil. In season, you can also visit the distillation workshop, or walk through the lavender fields.
---
Find the Distillerie des 4 Vallées on social networks
Distillerie des 4 Vallées
302 chemin des Garandons 26150 Chamaloc
Tel. 04 75 22 20 14