Ciel d'Azur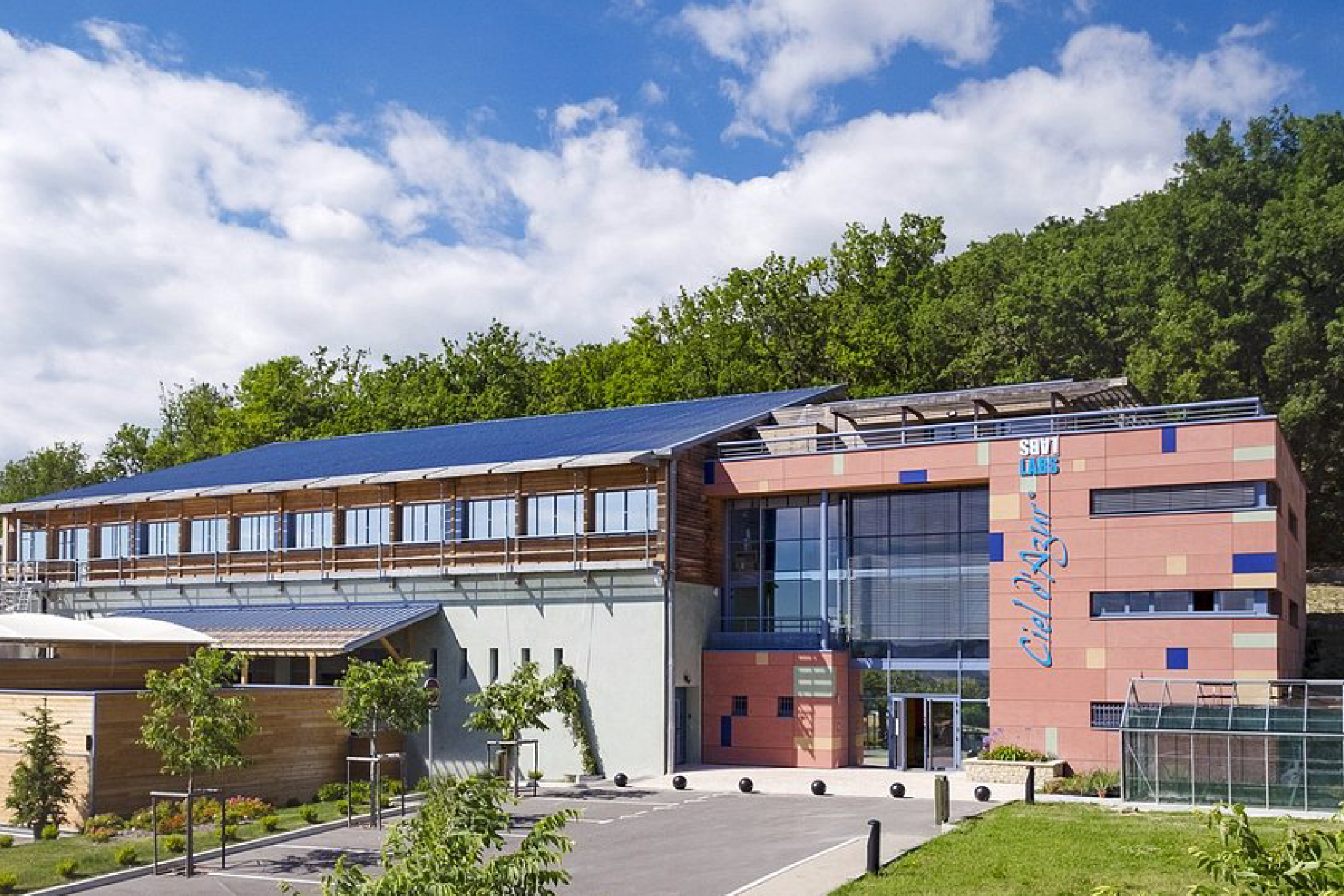 An innovative company by nature, in Mane-en-Provence
Ciel d'Azur is the French leader in cosmetics and food supplements with certified organic Aloe Vera, Clay and Thermal Water.
All the products are elaborated in their Research & Development laboratory in Mane-en-Provence: the company controls its manufacturing, from the plant to the finished product.
Approximately 2 million products are sold per year on their website, or at the factory store.
Ciel d'Azur is also committed to ethical and social practices, ensuring the safety and well-being of its employees and supporting local and international initiatives to help communities in need.
The company's constant objective is to limit as much as possible the environmental impact, using eco-responsible packaging, reducing its energy consumption and promoting sustainable agriculture.
Values and actions to discover on their website www.cieldazur.com
Organic and natural products
At Ciel d'Azur, you can find a wide range of skin care products, including moisturizers, body milks, shower gels, shampoos and conditioners, all formulated with natural and organic ingredients, such as organic Aloe Vera.
Also to be discovered, a range "made in Routes de la Lavande®", combining medicinal clay with the thermal water of Digne-les-Bains!
A break is necessary! Ciel d'Azur offers a store in the heart of its factory where you can find its products and explanations on their manufacturing process, as well as a virtual tour of the factory.
You will be inevitably challenged by this 100% ecological building, its immense vegetal wall, its bioclimatic greenhouse…
Store open from Monday to Friday, more info on their website : www.cieldazur.com
---
Find Ciel d'Azur on social networks